Mission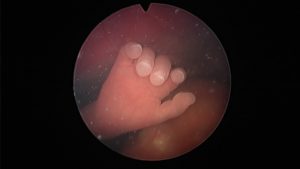 The USFetus Consortium carries out clinical trials and studies in the field of Fetal Therapy.
The physicians involved in the partnership have extensive experience in fetal therapy and are leaders in the development of new technologies and protocols for the management and treatment of a full spectrum of fetal anomalies.
Fetal therapy is an emerging field of Maternal Fetal Medicine. Research is a vital component in advancing technology and in improving procedures and treatment.
By forming this consortium, the USFetus team will have access to a greater amount of data and will be able to work together to find the answers to pressing clinical questions, expediting findings that will help improve outcomes for the thousands of fetuses affected each year by these conditions.
Under the leadership of world-renowned Fetal Specialists, the USFetus Consortium offers new research and technologies that use minimally invasive techniques to successfully treat life-threatening conditions while a fetus remains in the womb